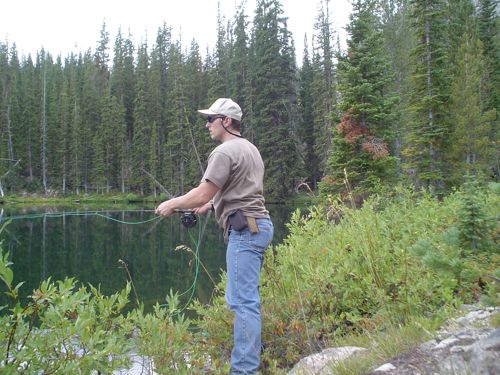 Hi, my name is Wes Bertrand. From an early age I've been fascinated about how to achieve a higher level of emotional awareness and personal evolution, and thus life satisfaction. Psychology has been a passion of mine well before receiving my Bachelor of Science degree in this field in '97. I have a keen interest in answers to the important questions about self, reality, and others. Reading profound books such as Honoring the Self by self-esteem psychologist Nathaniel Branden helped provide many of the missing pieces. I brought this perspective to the Psychology Meetup Group in San Diego, CA. While I no longer manage that group, I did transfer many of the resources listed there to this site, and I added many more since encountering nonviolent communication, all of which can be found on the Happiness Resources page.
After receiving a Master of Arts degree in counseling psychology in sunny San Diego in 2000, I wrote a couple books about the philosophy of liberty. The Psychology of Liberty and more recently Complete Liberty and most recently Complete Liberty Inside Out are my answers to our culture's sizable ethical and political problems, which adversely affect our personal context. Even though our choices may seem limited at times in this context, by living freely and viewing ourselves as efficacious and responsible individuals we can become more happy. Being authentic means trusting our basic sense of reality, what we perceive, think, and feel about ourselves, others, and the world.
~ ~
My primary area of interest and proficiency has been in the use of sentence completion exercises, or sentence stems. Branden's pioneering work with these exercises convinced me that they are the most effective and efficient technique for discovering your subconscious self—for better understanding your thoughts, feelings, and behavior. Feel free to go to the resources page linked above to download the entire sentence stem workbook The Art Of Self-Discovery. Or, if you'd like to ease into that process, just grab the free three-day program on this site, which includes some helpful tips, by subscribing to my email list (sidebar, upper right corner).
Of all the psychotherapeutic methods available, sentence completion exercises have impressed me the most in terms of accessing the subconscious mind and connecting with one's sage-self. I'd like to see this technique be much more accessible to you and those you love. It's a meme that needs to be spread. :)
Since 2010, I've been studying the many life-enriching and helpful aspects of nonviolent communication (nvc) by psychologist Marshall Rosenberg. This methodology has impressed me beyond words in its ability to really "get" our nature as humans, as social and emotional animals. It has substantially altered my way of thinking and relating to self and others, and it continues to be a source of inspiration and learning for me. If you're curious about how to speak from the metaphorical heart, connect with your (and others') feelings and needs, and simply make life more wonderful, then look no further than nonviolent communication. Lots of links to nvc videos and audios are provided once again on the resources page.
If you'd like to contact me with questions, comments, etc., feel free to email me.